Content marketing and copywriting for growing businesses

Welcome to my website. I'm Linda Bryant, an experienced content writer and strategist, copywriter and veteran business journalist.

​If your answer is yes to the three questions below, I can likely help your company.


Do you need strategic content that positions your company as an industry leader?


Trying to catch up with the demands of content marketing?


Is your website a dud that fails to generate good leads?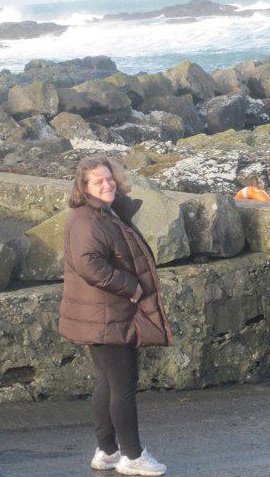 Veteran writer with over 25 years of experience in communications and business writing
My specialty is writing about the wheels of commerce and entrepreneurship. I am passionate about writing about business and industry. As a longtime business reporter I've learned that every business has a story to tell. Some businesses have extraordinary stories to tell, but their owners, managers and employees are often too busy or too close to their companies to get messages out effectively.
​Types of writing include:
​
websites
case studies
white papers
blogs
articles
email marketing
landing pages
ebooks
newsletters
press releases
Widely-published journalist
My stories have been published in
USA Today, Charlotte Business Journal, Associated Press, Nashville City Paper, Tampa Bay Business Journal, Nashville Post,

Nashville Business Journal, Jacksonville Business Journal, Nashville Ledger, Birmingham

Business Journal, Nashville Lifestyles, Nashville Post Magazine, The Tennessean, Atlanta Business Chronicle, Milwaukee Business Journal, Knoxville News Sentinel, Northwest Georgia News, Orlando Business Journal, Jacksonville Business Journal, Clarksville Leaf-Chronicle, Gallatin News-Examiner and BizJournals.com.
Top-rung clients
Gresham & Smith Architects, Southwestern Investment Services, digiChart, nTelagent, Diatech, Community Foundation of Middle Tennessee, Fantastic Sams, Midas, Camille Albane, Dessange, Huddle House, Marco's Pizza, Bach to Rock, WIN Home Inspection, Chem-Dry and Nurse Next Door.
Here are a few of my recent accomplishments...
ghost blogging for national companies and franchises
extensive websites for corporate clients -- 30-plus pages

nationally distributed ebook on home remodeling

nationally distributed news releases
---
Here's what people I've worked with say......


'Trusted, go-to contributor'


"After her first few freelance assignments for the Nashville Post, Linda quickly became a trusted, go-to contributor for the publication's various platforms. An insightful reporter and writer, Linda consistently delivered assigned stories on deadline that met or exceeded editorial expectations with their thoroughness, thoughtfully crafted narratives and strict attention to detail and the direction she had been provided. In addition, Linda was always easily accessible and pleasant to work with via phone or email. I highly recommend her for any writing projects and assignments."


—

Erin Lawley, Managing Editor, Nashville Post

"Goes the extra mile'

"Linda Bryant is an excellent reporter/writer who regularly goes the extra mile to dig up important details, check facts and find the unusual angle or personal detail that makes a story come alive. She is also a lovely and innately curious person who can write confidently about a wide range of diverse topics, from business and art to health care and religion."


—

Rebecca Denton

Reporter, The Tennessean

'Improves the skills of those around her'
"Linda is a great leader and wonderful writer. She quickly digests complex issues and presents them in a way that is clear, concise and engaging. She not only performs at a high level, she improves the skills of those around her."


—

Brandon Puttbrese, Reporter, The News Examiner
'Linda shines' "Linda is one of the most creative storytellers I have worked with. She has a passion for discovering knowledge and sharing that knowledge in a way that is compelling to others. Linda is a hard worker, known for meeting deadlines and giving her all. Her status as a veteran reporter shows in everything she does. From investigative reporting to feature writing and everything in between, Linda shines."


—

Cynthia Yeldell, Reporter/Writer, Nashville Business Journal
'Approaches each story with tenacity and intelligence'

"Linda was a pleasure to work with.

Her passion for writing is palpable. She constantly strives to hone her craft and approaches each story with tenacity and intelligence. She is a lifelong learner and her enthusiasm for her work and life in general is both refreshing and contagious."



—

Scott Takac, Assistant Managing Editor, Nashville Business Journal

'She has a way with words.'


"I first met Linda through a Ladies Who Launch networking class. I immediately liked her. She has a way with words but more importantly listens. She wrote my bio for my photo website. After she interviewed me for about 20 minutes she was able to totally get what I was about!! She is a delight to be around and brings a truly new and unique voice to this world."

—

Mary Claire Crow, Mary Claire Art

'Infectious team spirit'

"I worked with Linda at The Tennesseean while freelancing for Davidson AM. She squired me through the process and advised me on many occasions. I found her mentorship invaluable and was able to see her writing process and her work ethic close up. She is diligent, creative and has a fabulous and infectious team spirit. She is also a wonderful poet."


—

Colleen Creamer,

Freelance Writer, Creative Writing Services


---

Do you need an all-star team for your next project?

I can tackle writing projects of all sizes — from the 300-word blog post to the 5,000-word white paper to the 50 page website.

I've developed great relationships a wide range of professionals — web designers, Google analytics experts, graphic artists and other specialists. While I focus on writing the best copy for you, I can pull together and integrate a team of professionals to meet your complex communications needs.

I can also work with your in-house team or simply deliver the writing you need.

---


A little more about me...

I am a professional communicator with over 25 years experience in journalism, public relations and marketing. I took a dive into the emerging field of content marketing in 2009 and found that my journalism skills blended very well with brand storytelling. I live in Nashville, Tennessee, just blocks away from Music Row. Yes, I'm a music lover. My first instrument was a baritone ukulele bought from a Sears catalog.

Nashville is my ancestral home, but I've lived far and wide and traveled extensively. I came back home in 2000 after stints in Washington State, Northern California, Brooklyn and Minneapolis. I'm a lover of fine art and literature, and I have a vigorous parallel life as a poet, teacher, nonfiction writer, crafter and "upcycler." I make jewelry out of barn wood, broken plates, buttons and castaway pieces of costume jewelry. I'm addicted to HGTV.



---

AWARDS

Baumeister Fellowship in Creative Writing at Fairleigh Dickinson University

I was awarded grant to support my graduate studies at Fairleigh Dickinson University. It is awarded based on the quality and promise of a graduate student's writing.

$10,000 fellowship from The Celebration Foundation in Portland, Oregon.
This 2003 grant from a private foundation was given based on the creative, informative and inspirational quality of my writing at The Tennessean.

Gannett in-house corporate editorial awards 2006
This 2006 team award was given for in-depth coverage of a deadly tornado in Gallatin,Tenn at The Tennessean.

Multiple awards from the Washington State Newspaper Association
1991-first place in tourism writing; 1992-first place in tourism writing; 1992-second place in feature writing; 1992-second place in tourism writing